World's Top Ultrarunner Courtney Dauwalter Joins LEKI
November 29, 2021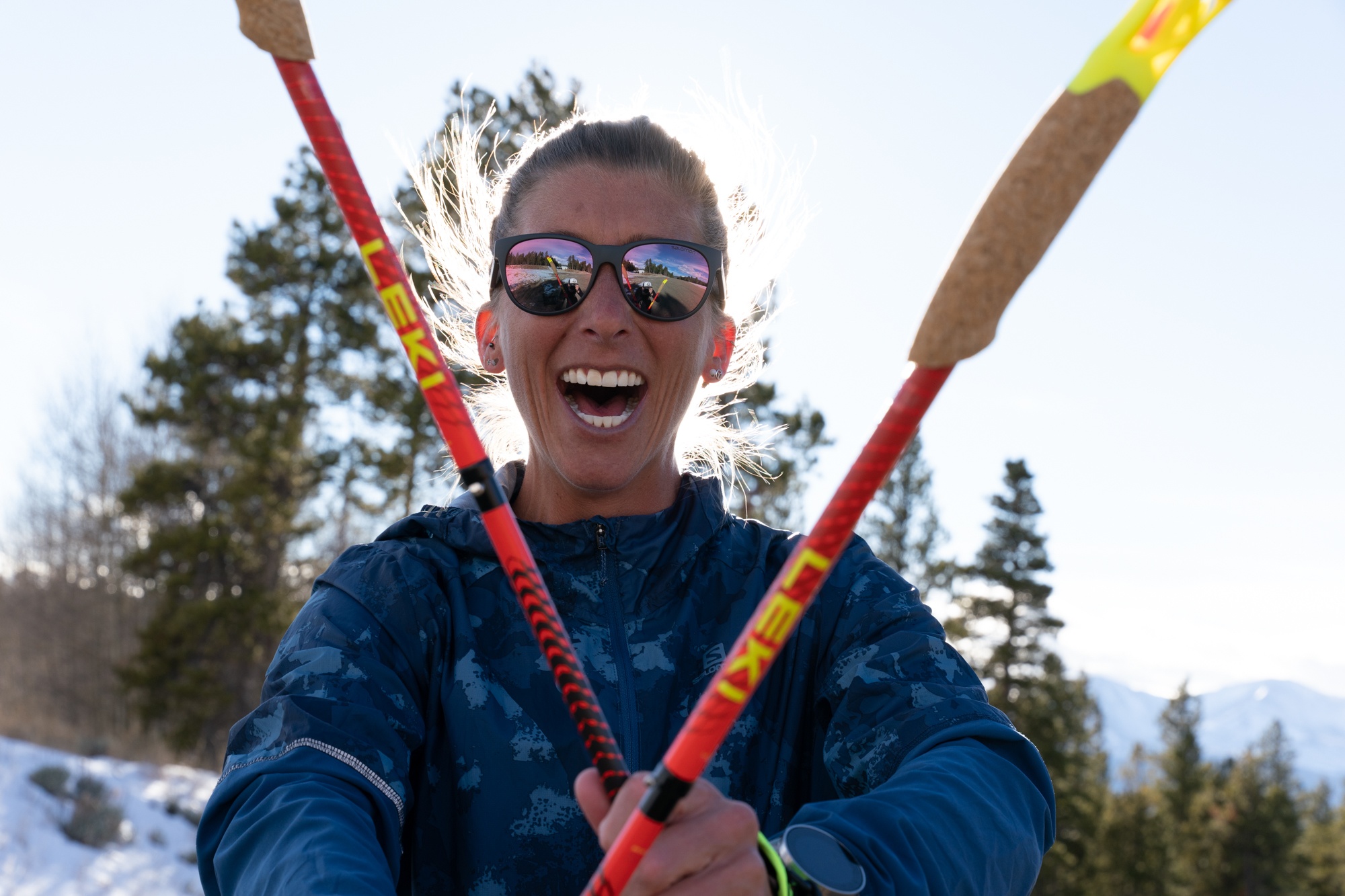 BUFFALO, NY – November 29, 2021 /SPORTSWIRE WOMEN/ – LEKI, a leader in innovative skiing, trekking and trail running poles, announced today they have inked a deal with trail running legend Courtney Dauwalter. Winning top honors and breaking records at races such as UTMB and Tahoe 200, Dauwalter has established herself as one of the most prestigious athletes in the world.
"Courtney's incredible talent, passion, and outgoing personality transcend the sport of trail running," said Sven Brunso, LEKI Marketing Director. "Her accomplishments have put her on the global stage alongside the best of the best, and we couldn't be more excited to welcome her to the team."
Dauwalter's accomplishments:
named 2018 Ultrarunner of the Year by Ultrarunning Magazine;
won the 2019 UTMB (fastest female) and the 2021 UTMB (set course record);
won the overall 2017 Moab 240 by an astonishing 10 hour margin;
won the overall 2020 Big Dog Backyard Ultra by clocking 283 miles;
won the women's division of 2018 The Western States 100;
broke the Tahoe 200 female course record in 2018 by 18+ hours;
recipient of the 2020 George Mallory Award for pushing the boundaries of human performance;
named one of the 50 Fittest Athletes in the World by Sports Illustrated.
"Poles have been a vital part of my racing gear for years, and I am very excited to be partnering with a world-class brand like LEKI to help me achieve my future goals," said Dauwalter. "I love climbing with poles but I also use them during technical descents because they provide extra balance points as I navigate rocky sections of downhill."
Dauwalter was 4-time Minnesota state Nordic skiing champion in high school and came to Colorado as a Nordic ski racer on a scholarship to University of Denver. She used running as a way to maintain fitness in the off-season and was an early adopter of using poles while running.
"Growing up Nordic skiing helped me see how poles can be very useful in helping us move forward and so the transition to trail running with poles felt like it made sense fairly quickly," explains Dauwalter.
Though she didn't compete in her first professional ultrarace until the age of 32, Dauwalter took no time in capturing medals, records and the hearts of global ultrarunning community with her winning smile, mental fortitude and intuitive training style.
Dauwalter joins a LEKI roster deep with international trail running talent including Francois D'Haene, Pau Cappel, Xavier Thevenard, Dylan Bowman, Kaytlyn Gerbin, Tim Tollefson and Sabrina Stanley. She will be part of the global introduction of LEKI`s new Trail Shark grip system in 2022, the first grip-strap system that was developed solely for trail running.
About LEKI
Founded in 1948, LEKI is the leading manufacturer of Skiing, Trekking and Trail Running poles and gloves that are German engineered and mostly produced in the company's Czech Republic factory. This in conjunction with extensive research and independent testing make the best products featuring quality, value and technology. LEKI equips over 1,000 of the world's best athletes and brand ambassadors in the disciplines of alpine skiing, cross-country skiing, biathlon, trail running, ski mountaineering, mountain guiding and alpine climbing. Headquartered in Buffalo, NY, LEKI USA, Inc. is the sole distributor of LEKI brand products in the United States. For more information, please visit https://www.leki.com/us/ or call 800.255.9982.