Zeinab Rezaie Will Be First-Ever Afghan Woman To Toe The Line At IRONMAN 70.3 World Championship
September 6, 2022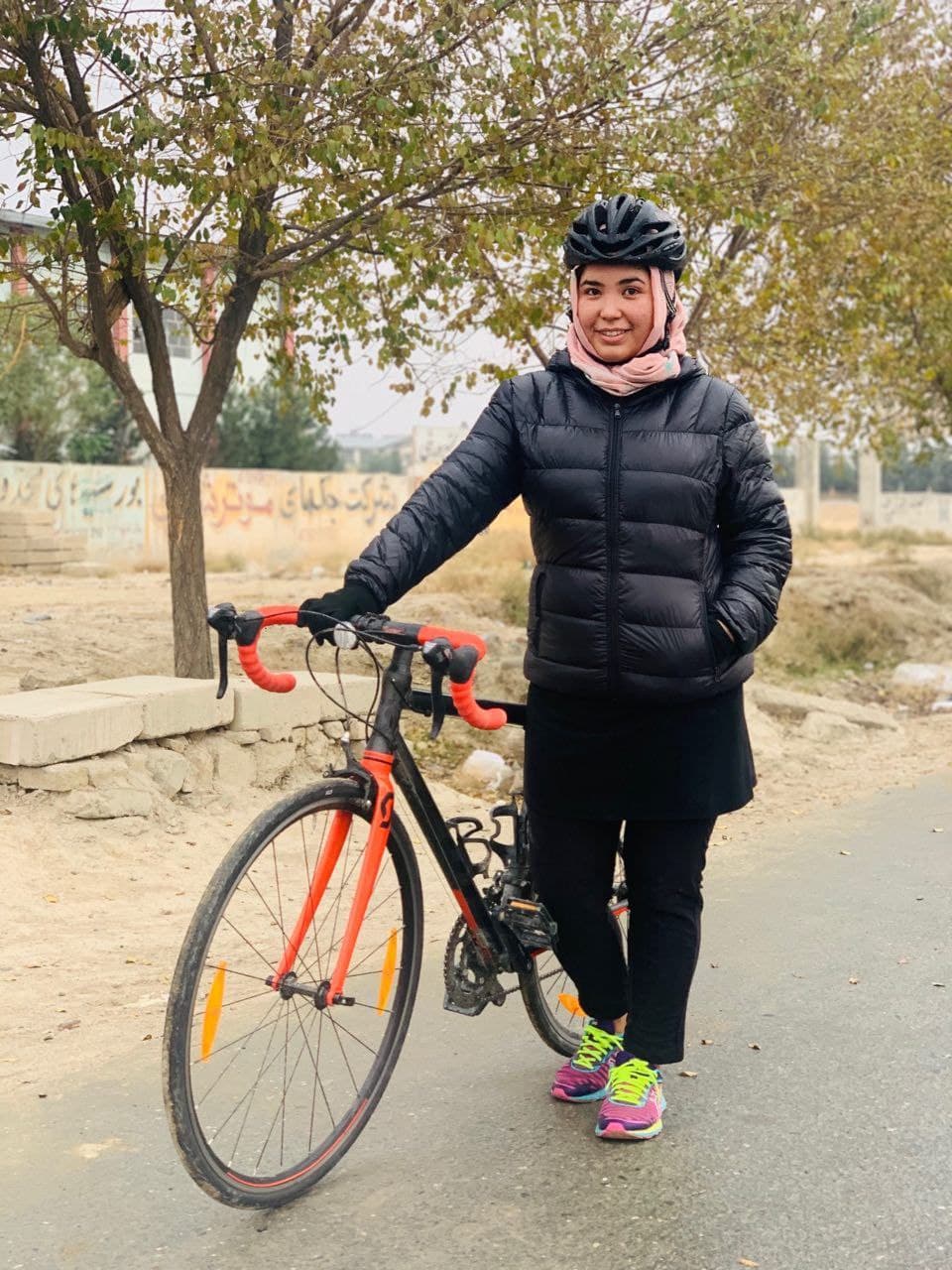 Barrier-breaking athlete earns support from Punch Gunk ahead of October event
LOS ANGELES /SPORTSWIRE WOMEN/ – Punch Gunk has announced its sponsorship of endurance athlete Zeinab Rezaie, who will soon become the first-ever female athlete from Afghanistan to compete in the IRONMAN 70.3 World Championship. The award-winning pain relief brand is backing Rezaie and nonprofit She Can Tri as they advocate for women's rights, equality, and the opportunity for female athletes in conflict zones to participate in sport.
This is not the first time that Rezaie has made history. She was the first Afghan woman to finish any IRONMAN event, completing IRONMAN 70.3 Dubai on Feb. 7, 2020. Rezaie is also a marathoner and ultramarathoner with a running resume that includes completing a 250k ultramarathon in the Mongolian Gobi Desert in 2018. Rezaie's accomplishments do not end with sport. She is a Fulbright scholar earning her MBA at Colorado State University.
"As a female athlete myself, I commend Zeinab not just for her amazing achievements on the race course, but for the stand she is taking against all those who seek to limit women in the classroom, in the workplace, and in sport," said Nadene McIntyre, co-founder of Punch Gunk. "Punch Gunk is thrilled to be a part of Zeinab's journey to the IRONMAN 70.3 World Championship and can't wait to see her cross the finish line."
Rezaie started training with She Can Tri in Afghanistan in 2019. The nonprofit also took her to training camps in Europe, the United Arab Emirates, and the United States. She Can Tri provides professional training, equipment, and event entries to female triathletes in countries like Afghanistan and Kenya, helping them step into the spotlight and promote positive change in their home countries. Amid the pandemic and the Taliban's takeover of Afghanistan, She Can Tri's team has remained adaptable and persevered to see Rezaie toe the starting line in St. George. Alongside Punch Gunk, All The Little Ones Foundation, Ariv Wealth, One January, Saenz Mediation and Arbitration Services, Vineyard Herbals, and Zoot Sports are also sponsoring Rezaie.
"When we recruited four Afghan women to train as their country's first triathletes, we had no idea that a worldwide pandemic and government takeover would be added to the mix – as if training in a country where women already have to struggle for basic rights was not challenging enough," said Jackie Faye, founder of She Can Tri. "From day one, we said we wanted to go to the IRONMAN 70.3 World Championship and, four years later, it will be a reality."
Punch Gunk was imagined, created, and is headquartered in Los Angeles, California. Well known in the mixed martial arts community, Punch Gunk's pain-relieving lotion and recovery bath bombs help athletes of all sports and abilities fight the toughest pain using natural extracts with exceptional anti-inflammatory and pain relief properties. They are FDA compliant and certified as safe by both the United States and World Anti-Doping Agencies.
For more information on Rezaie and She Can Tri, visit www.SheCanTri.org.
To learn more about Punch Gunk, visit www.PunchGunk.com and follow the brand on Facebook, Instagram and Twitter.
ABOUT PUNCH GUNK
Based in Los Angeles, Calif., Punch Gunk is an award-winning performance therapeutics company that develops innovative approaches to pain relief and workout recovery. Both Punch Gunk pain-relieving lotion and Muscle Therapy soak synthesize the best of science and nature to provide relief naturally and effectively. Punch Gunk products are available on their website and on Amazon. To learn more about Punch Gunk, visit www.PunchGunk.com and follow the brand on Facebook, Instagram, and Twitter.
She Can Tri is a 501(c)(3) that gives sport and leadership opportunities to women and girls impacted by war and poverty. Founded in 2018 by Jackie Faye, the first woman to complete six IRONMANs on six continents within one year, the nonprofit seeks to shift mindsets and break down barriers by giving women and girls the opportunity to train and compete in the sport of triathlon. For more information on She Can Tri, visit www.SheCanTri.org.
###