Prairie Wear Partners with Press Forward PR
March 3, 2022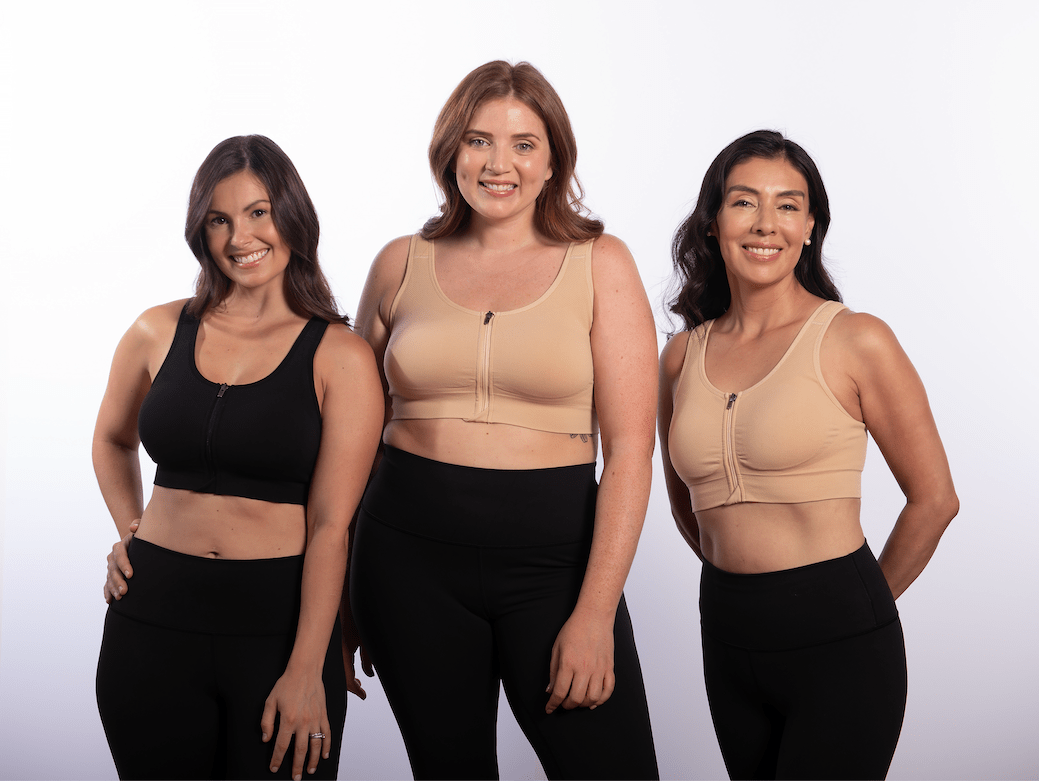 CALGARY, AB /SPORTSWIRE WOMEN/ – Prairie Wear, makers of Hugger support bras, has partnered with Press Forward for media relations, product placement, and communications strategy.
"Prairie Wear is making compression bras that are easy to wear and easy to care for," says Holli Markwald, Founder & CEO of Prairie Wear. "Our bras are designed to feel like a hug — which is why we've named them 'Huggers' — and are intended for everyday usage as well as post-surgical and lymphedema support."
The creation of the Hugger bras started with a challenge from an oncologist holding up a flimsy post-surgical bra, and saying, "Can you do better than this?" Markwald and her team accepted the challenge. From the very beginning, Markwald's intention was to create a positive impact and became focused on the singular goal to create an expertly designed compression bra for people looking for security, support and comfort during an active recovery.
"We work to create a community of support, and we mean that in every way – not just by designing supportive, secure bras, but working with medical professionals, retail stores and hospitals within communities to provide customers with the information and access that they need," Markwald says.
After establishing a strong reputation among surgeons and patients, Prairie Wear's fan base has grown to everyday consumers looking for comfort and support. The garments are OEKO-TEX 100 certified as skin safe, and sustainably & ethically made. They offer 360° mapped compression, easy to size with just one measurement, latex and velcro free, body friendly, antibacterial, ship in minimal compostable packaging, and have long lasting durability with years of testing.
"Partnering with Prairie Wear was a natural fit," said Katie Flagg, president of Press Forward PR. "We were impressed from the very beginning by the product and, more importantly, by the company's dedication to its customers. This is a brand that truly cares about the people it serves, and we're excited to help get Prairie Wear into the hands of more customers."
For more information about Prairie Wear, contact account manager Megan Davin at md@pressforwardpr.com.
About Prairie Wear
Prairie Wear creates compression bras for post-surgical use and everyday life. With no rubbing seams, digging straps, painful underwire or restricting bands, Prairie Wear makes expertly designed compression bras that feel like a hug to help people feel better, get better. For more information, visit https://www.prairiewear.com/ or follow on Instagram
About Press Forward
Press Forward PR manages PR, marketing, ambassador, and communications programs for brands at the intersection of outdoor sport, sustainability, lifestyle, and food. For more information, visit www.pressforwardpr.com