Women-First Cycling Brands, Wild Rye And Juliana Bicycles Join Forces to Launch Limited-Edition Apparel Collection
April 18, 2023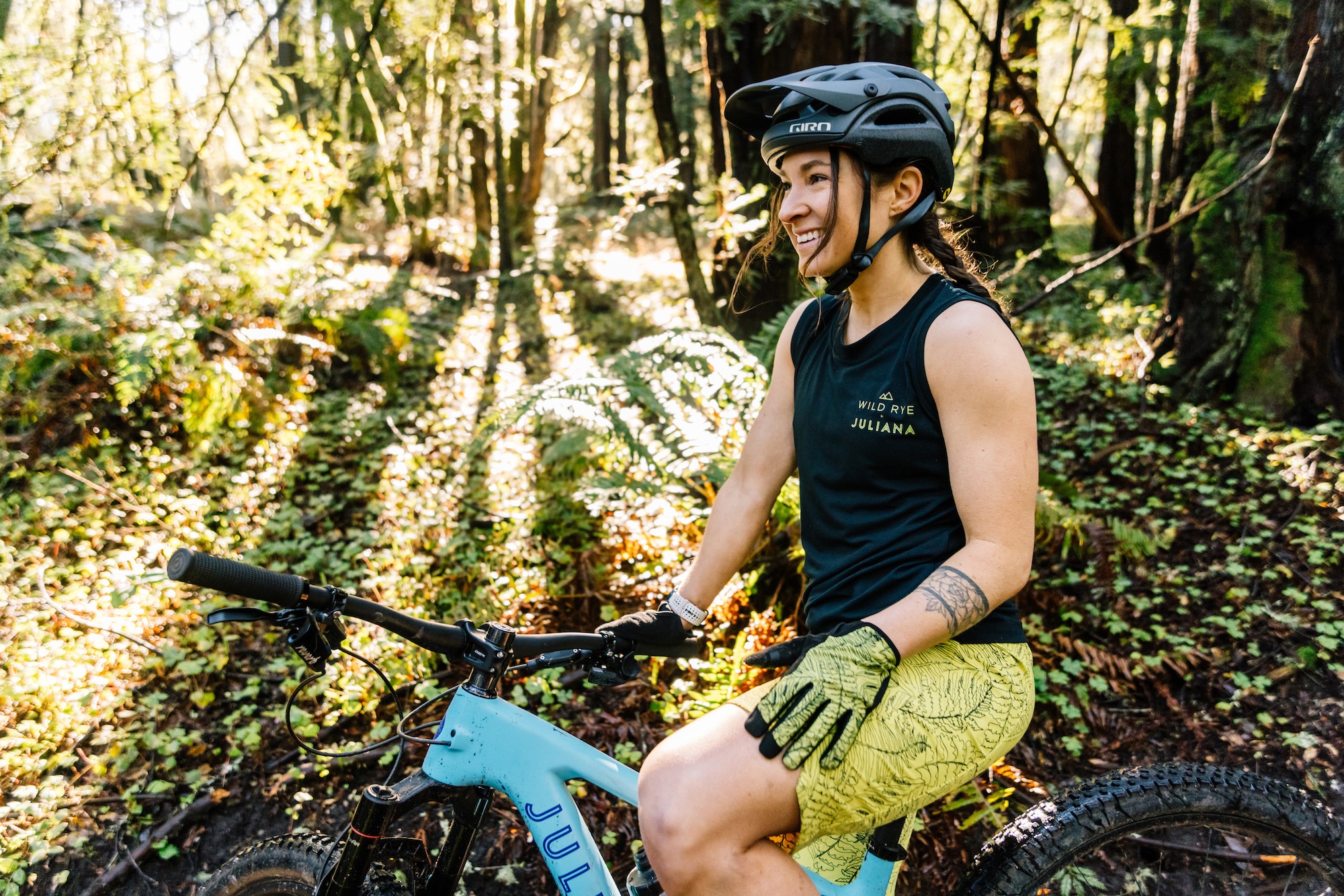 Product collaboration features a bold new print inspired by Juliana brand heritage and greenery of Northern California
Sun Valley, ID (April 18, 2023) /SPORTSWIRE WOMEN/ – Wild Rye, the premiere outdoor lifestyle apparel brand designed for and by women-identifying adventurers, today announces a special collaboration with fellow women-first bike brand, Juliana Bicycles. The collection features five limited-edition pieces all offered in the hand-illustrated "Juliana Fern" print and bold celery green colorway, representing the Juliana brand heritage in Santa Cruz, California, where the mountain bike trails are lined with an array of wild fern species.
The collection includes four of Wild Rye's fan-favorites, the Freyah Pant, Merritt Muscle Tank, Freel Short, Galena Gloves and all-new trail Bandana which can be purchased exclusively at EVO and online at Wild Rye and Juliana.
"This collaboration is the perfect partnership of two premium women's brands in the cycling space coming together to welcome more women-identifying folks onto bikes," said Cassie Abel, Wild Rye Founder. "Wild Rye and Juliana share brand ethoses that center around community, fun and elevating women, so it's a natural alignment. I am so excited to share this collaboration with the world, while making some noise for women."
"One of my first calls when I joined Juliana was to Cassie at Wild Rye to explore how we might work together," said Megan Tompkins, Juliana Brand Manager. "Both brands are mission-driven to create a vibrant mountain bike community for women riding together, supporting each other, and having a blast doing it, so it just seemed like a natural fit. We're stoked to bring this powerful collaboration to life and to partner with EVO to inspire more women while offering apparel that allows them to express their wild side."
To celebrate this collaboration, EVO – Salt Lake will be hosting a red carpet fashion show event with a live DJ on May 18. The evening will be themed around preparing for mountain bike season and training specific to strengthening and conditioning women's bodies.
Additionally, both Wild Rye and Juliana will be attending several women-focused industry events including Sturdy Dirty Enduro in North Bend, WA on July 8 and Roam Events – Fruita, CO on September 22-24 and Sedona, AZ on November 3-5, where the collection will be on display and available for purchase while supplies last.
For more information and to purchase pieces of the Wild Rye x Juliana collection, please visit wild-rye.com
###
Press Contact: Stef Walters | stef@outsidepr.com
About Wild Rye
Founded in August 2016, Wild Rye™ brings beautiful and technical mountain apparel to all who identify as women, and aims to inspire confidence and get more women outside. Wild Rye apparel never compromises on fit, performance, and contemporary style and is committed to creating a welcoming and inclusive access point to the outdoors, cycling and snowsports, by building confidence and community, protecting the places we play. Wild Rye is proudly B-Corporation certified, Climate Neutral Certified, a member of 1% for the Planet and Wood River Trails Coalition Business, and a SheJumps partner. Wild Rye is a shape inclusive brand that celebrates all women and is continually working to improve both brand and product experience for consumers. Wild Rye products are designed and tested in its Sun Valley, Idaho mountain home and are available in specialty retailers across the country, REI, Title Nine, Evo and more. Learn more at wild-rye.com. @wild_rye_
About Juliana Bicycles
In 1999 Juliana created the first mountain bike aimed specifically at female riders. It was a groundbreaking shift in focus for the industry, driven by a groundbreaking woman – Juli Furtado – one of the fiercest mountain bikers of all time. Today, Juliana Bicycles has grown into an award-winning line of premium mountain bikes designed, engineered and assembled in Santa Cruz, California. Ridden by a crew of athletes, racers and guides who continue to blaze new trails, Juliana aims to ignite the imagination of female adventurers and create uncompromising products for those who refuse to accept the status quo. Juliana provides an alternative choice for those who may feel excluded by mainstream bike culture, and strives to create a world where cycling is more inclusive and reflective of society as a whole. Learn more at julianabicycles.com.